When John Powell turned 50, his healthcare provider sent him to have a colonoscopy because of his family's history of colon cancer. The examination found that John had stage one cancer, requiring surgery.
John Powell of Mocksville is a bluegrass musician, singing and playing guitar as a member of his band Gaining Ground with his wife Lynda on the bass.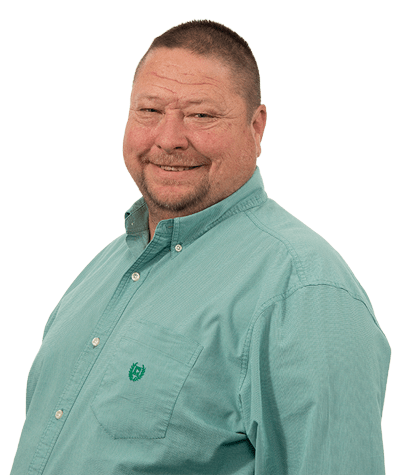 "We travel, play music, and always have a good time doing it," he said.
When Tammera Park, Physician Assistant at Iredell Family Care Center of Mocksville, heard about John and his band, she went to him to take mandolin lessons. He was happy to show her some skills on the strings. And it was good timing for John whose doctor had just moved, and he began seeing Park as his primary care provider.
Now a long-time patient of Park, John appreciates the PA's professionalism.
"She does a real good job," he said. "I like her a lot."
When John first learned about colonoscopies and was instructed to have one, he questioned its legitimacy. But by having the colonoscopy, John witnessed the importance of the screening, benefiting from the high success rate of treatment for those who identify colon cancer early. Because of early detection, John was able to have the cancerous tissue surgically removed before it could progress and further endanger his health.
"Had I not gone in, it would've gotten worse. And by the time we found it, it would have been major bad," he said.
John felt half-asleep as he woke up from his colonoscopy when a member of the surgical team told him they had found a polyp that may be cancerous.
"My world got turned upside down," John said, recalling his experience.
After the colonoscopy, doctors explained to John the different stages of cancer and the nature of his condition. He later returned to the surgeon where the team explained to John what the surgery would include before they successfully removed the tissue.
"Every day I'm thankful to be alive," he said. "And I'm thankful to them for that. Because if it hadn't been for them, the results would not be the same. What they did saved my life."
Removing the colorectal polyp prevented the need for further cancer treatment such as chemotherapy or radiation. The successful surgery allowed John to quickly return to his normal life teaching music in Davie County, serving as the song director of his church, and hosting a jam at his home every Tuesday night.
"I'm thankful to Tammera for sending me up to have the colonoscopy done," he said. "And I'm thankful for the doctors up there that took care of it."